Speak Fast like a native:

Most of the English courses are not clear or too technical. 
They try to teach you a bunch of rules that you don't need and will never use.
That's why so many people cringe every time they hear a native speaker and  cannot understand them.
Learn the secret of SPEAKING English with this course.
I am here to say that it's time to say ENOUGH!
STOP feeling insecure about your listening skills.
STOP overthinking about your accent every time you speak.
STOP trying to understand native speakers.
It's time to deal with your speaking and listening skills. No more  subtitles . Once and for all.
I make Speak Fast Course much more fun and relevant than any other courses out there. Like everything I do
WHAT WILL YOU GET?
You will learn all the aspects of  speaking fast structures, so that you can sound more native-like when you speak English.
This course includes:
lectures divided in 11 lessons with more to come.
Online book to support your learning process.
Movie clips to support the examples.
Each section focuses on different speaking structures so that you can master each one and produce it accurately in your spoken English.
If you want to speak English FAST clearly, if you want to sound more native-like, understand native speakers, or watching movies without subtitles then this course is for you.
WHO IS THIS COURSE FOR?
–It doesn't matter if you are a beginner, intermediate or advanced user of the English language.
-If you want to communicate fearlessly, fluently then you should join the Speak fast Course.
-Take this course if you want to:
Improve your spoken English.
Master English Comprehension, and listening skills.
Take your English to the next level.
David Spain
the best course ever... I really love it, everything is well-explained thank you Nab for this marvelous course. I've learnt so many things in just few hours starting this course, than many years at school.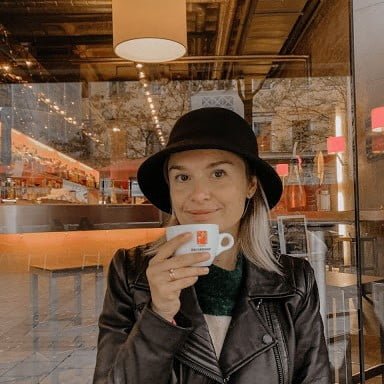 Alina
New way to learn English, very effective and innovative I've learned so many things, and just in a short time These phrases are now imprinted in my mind and come up automatically and naturally when I need them.
Sonny
this course has really improved my communication skills at my job in the UK, simple explanations and easy to understand, I noticed that I spontaneously use new vocabulary and pronunciation while speaking and listening to movies and native speakers.
About Instructor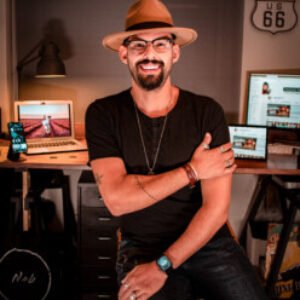 Hi there. I'm Nab, the guy behind the @EnglishWithNab.
I've been an American English Coach for more than 13 years, and have spent years living and working internationally.
My love of cross-cultural living and the rewarding experiences I've had as both a language student and ESL tutor have led me to successfully share my language and experiences with hundreds of students from all over the world.
As I speak 5 languages, I have dedicated my life to understanding the grammar structure of each language, and to teach you in an engaging and efficient way.
Login
Accessing this program requires a login. Please enter your credentials below!